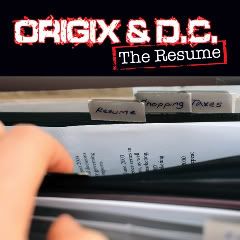 This week, hip-hop veterans Orgydex and Cd (Origix & DC) are one week away from their CD release and party, this episode we delve into….
Exclusive interview with Origix & DC from 2raw4fm.com
2 Exclusive Resume tracks including I Need the Hook Up heard first on The Olin Ezra Show
Owls and Beer
CNN needs to be renamed to CNC
The Terror Threat Chart for the Colorblind
PJ's Lagerhouse and 2raw4fm.com
Listen to Waste Management
Generic Atheletes
Faygo's advertising budget
The relevance of Office Space
All this and more
Click HERE to Download Episode 57 of The Olin Ezra Show: The Resume, Keystone and Origix & D.C.
Ezra the Keystone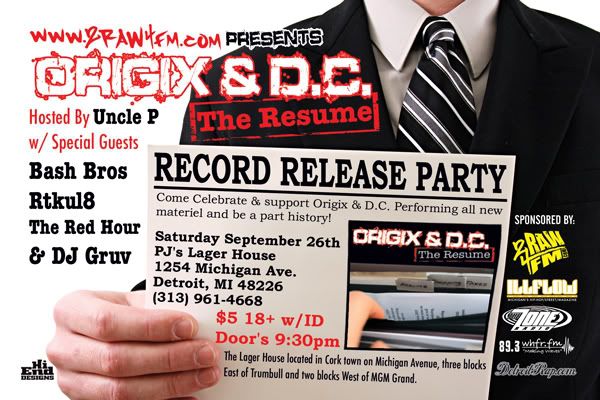 But wait! There's more! Make sure to check out Detroit Live Magazine's October issue for an exclusive interview, and make sure to check back next week with an exclusive interview with Darian Counts. We've also teamed up with InkAddict.com check back next week for new segments featuring local and national tattoo artists and sweet give-aways. Huge shout outs to both Jim from InkAddict and Darian from Detroit Live Magazine! Make sure to check out what they're up to below.
Podcast: Play in new window | Download